Buying a lovely home is one of the biggest purchases you'll ever make. It is also a complicated process that can be full of unexpected obstacles and headaches. But it doesn't have to be.
From finding the perfect realtor to negotiating a fair price with the seller, you will see important steps to buying a house on this list.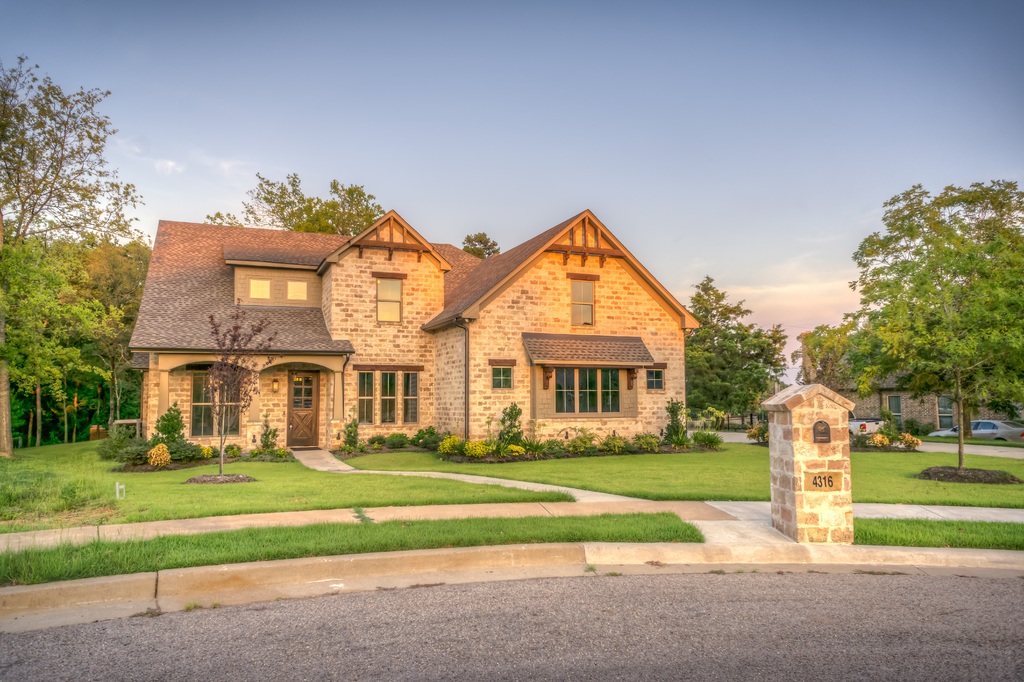 Find a Great Realtor
The first step to buying a house is to find a great realtor. Make sure you can trust them. A realtor will help you find an excellent place to buy a house and get it at the best price possible.
Most realtors also walk you through the process of obtaining financing and making an offer on the home you want.
A great realtor is someone who is usually a local. They are knowledgeable, trustworthy, and friendly. They quickly respond to all your concerns and complaints, and they are patient with you all the way.
You should look for these qualities in a realtor and if you find one that meets the criteria, keep them around.
---
Read Also:
---
Get Pre-Approved for a Mortgage
A mortgage is a loan that you take out so that you can buy a house. Being Pre-approved means that your bank has evaluated your financial situation and determined that you meet their requirements for getting approved for a loan.
Having a bank pre-approve you for a mortgage will open more options to finance your home. This is because potential sellers want to see proof of your finances before listing their house with you as the buyer.
Your bank or credit union mostly pre-approves you for a mortgage, and they can help guide you through the process.
Determine a Realistic Price Range
Once you have decided on buying a home, the next step is determining a realistic price range. This is important if you buy in an area where housing values have been increasing dramatically.
If you don't know what similar homes are worth, your offer could be too low, and you may miss out on a lot of your dreams.
To determine your price range, talk with friends and family members who have recently sold their homes. They can tell you how much they paid for their home and how much they paid for their home, and how long it took them to sell it.
Start Shopping for a Home
The next step is to start checking for homes online. You can search for homes on your own or use a real estate site to help you find the right place. For example, Broadhurst Real Estate offers detailed descriptions of each property. So you can look into that.
Before you start shopping around, however, it is essential to know what type of home and neighborhood you want.
Do you want a single-family home with a large yard? Or do you prefer an apartment or condo in an urban area? You need to check the size of the house, the price, and the condition of the home.
Make an Offer
Once you've found the right house, it's time to make an offer. This is important when buying a house. Process everything included in the deal to see if it is a reasonable offer. It might feel intimidating at first, but don't worry. You've got this.
The most important thing is to note that the process of buying a house is a team effort between you and your realtor.
It's okay if you don't feel like you know everything there is to know about buying real estate. After all, most people don't. You'll learn along the way.
Have the Home Inspected
You want to make sure that the home you're buying is in good condition and has all the things you need. An inspection is an examination of the home. You should have a comprehensive and independent inspection of the home.
A detailed report explains what's wrong with your house. It also explains how much it will cost to fix those problems and whether there are any problems that need fixing at all.
Review the Appraisal
The appraisal is a report from a third party that assesses the value of your house. You get this report before you even close on your home. So you can ensure everything adds up before you start paying for it.
The appraiser does the appraisal. Every city has its own laws on how often an appraiser must conduct inspections and what information they need to gather before making their reports, but most of these rules are similar across the country.
The appraiser usually visits your property once or twice. They also look over any recent sales data for comparable homes within the area of your house, as well as similar properties in the neighborhoods.
They also consider factors like floor plans and amenities when estimating value.
Close on Your House and Move-In
Closing on the house is the final step in the buying process. It's where you get all your money, sign all those papers, and then get keys to your new home.
If you've ever been through this before, it's probably a little nerve-wracking to think about. But don't panic when it's time for your closing day. You will be ready as can be.
The first thing that happens at a closing is that everyone involved signs off on each part of their piece of the pie.
That includes things like checking over any documents that have been filed and signing whatever else needs signing. Then comes payment time. At this point, everyone gets what they're owed.
Mortgage companies hand over remaining funds due into escrow account less any prepaid paid by the borrower before the settlement date. Surveyors provide certification reports verifying that a chain has been established.
This chain is usually between some legal descriptions supplied by the seller at the time the offer was accepted, during the negotiation stage until the actual closing date.
Conclusion
After you've found a great realtor, get pre-approved for a mortgage. This will define your budget and make finding the perfect home much easier.
Once you know how much funds are available, start shopping for homes that meet your criteria. You may have thought, what do I need to buy a house? Hopefully, these steps will help you get to the home of your dreams.