Palm Beach in Florida may be called a top destination for most foreign investors and potential US residents. People choose the area for immigration and saving their money putting them into high-liquid real estate.
Citizens of other countries prefer to buy apartments in Palm Beach because of many factors. That`s true that not everyone is looking for a place to permanently stay, but who will refuse to increase their savings and get passive income every month?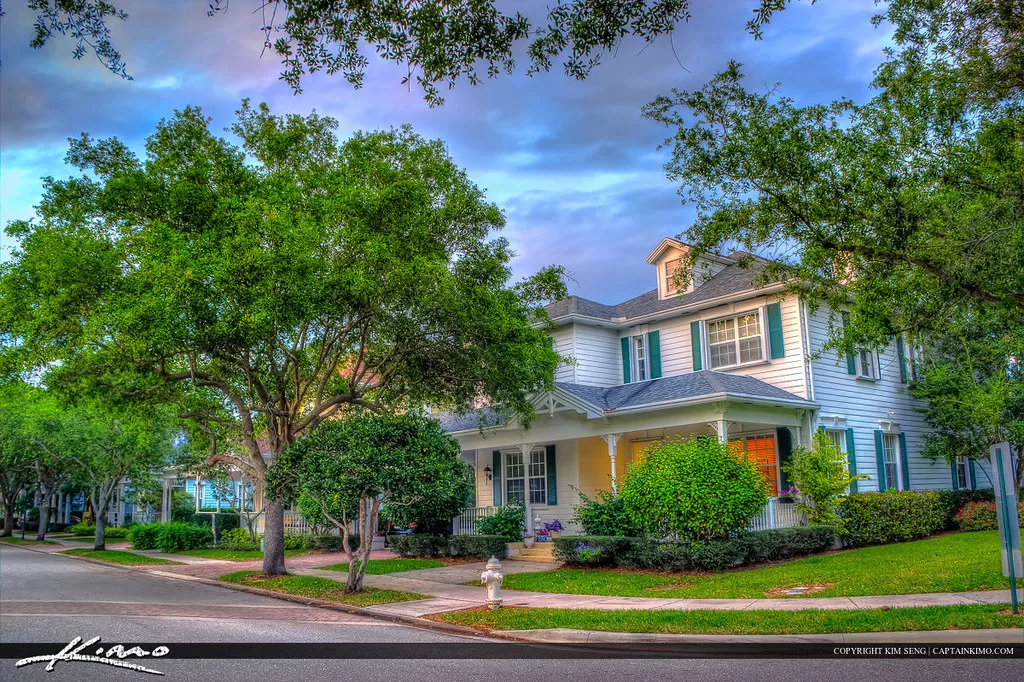 In this article, we will discuss popular prejudices about properties in Palm Beach and in the state of Florida in general. Moreover, we will identify convincing benefits of investing in real estate in a resort located in the USA.
Popular Misconceptions About Real Estate In Palm Beach
The purchase of an apartment abroad is often followed by numerous doubts and misbeliefs. This insecurity is tightly connected with a variety of information and unknown governmental systems and laws.
Let`s break some of the widespread myths about properties in Palm Beach in Florida to understand the real value of the destination.
A mortgage Is The Only Money You Will Need To Pay
If you are an experienced investor in the sphere of real estate abroad, you may be aware of the number of additional payments. It is quite obvious that the scheme of getting a mortgage and getting rest for free does not work, unfortunately.
Don't expect the cost of the mortgage to limit all of your spendings because there are many additional fees. The buyer should include 2%-5% extra of the mortgage cost in his estimate.
Once the property has been purchased, the owner will not only have to cover mortgage payments, but also other ongoing expenses. Homeowners pay property taxes and insurance premiums and pay for home repairs and maintenance.
---
Read Also:
---
Down Payment of More Than 20%
The down payment of more than 20% will fasten and facilitate the process of becoming the owner of an apartment. However, it is not obligatory.
A deep investigation of the real estate market and analyzing the conditions provided by banks will help to find out a property with an affordable down payment.
20% and more of a down payment is crucial only in reducing subsequent payments but are not obligatory for the purchase of an apartment.
The Best Rate Is Always The Lowest
A high rate means a higher monthly payment. However, is it always a bad situation for a buyer?
Adjustable-rate mortgages (ARMs) often have lower initial rates than fixed-rate mortgages. But the interest rates on these mortgages can change, resulting in higher rates and correspondingly higher monthly payments.
Many homebuyers choose fixed-rate mortgages because they feel more secure and stable.
Even if this mortgage is slightly higher than other options, the monthly payment and interest rate remain the same. For this reason, choosing an adjustable mortgage based solely on an initial low-interest rate may be a mistake.
Profits of Investing In The Region of Palm Beach
Having dealt with the most popular misconceptions about mortgages and rates in Palm Beach, it is important to understand the profits. What home ownership in Palm Beach in Florida gives to foreigners?
Among the advantages of the state can be distinguished:
– Comfortable Climate
Most days of the year are sunny. There is no slushy and cold weather. You can swim all year round, and no winter clothing is required. A comfortable climate also attracts hundreds of tourists which raises the renting opportunities and potential passive income from the apartment.
– Affordable Housing Prices
In California and New York are higher by an order of magnitude, while in Florida, you can buy an apartment for $400,000.
Florida. Real estate provides irreplaceable help in selecting stylish apartments in any location in Palm Beach and comparing the relevant prices.
A comprehensive selection of outstanding housing units reinforced by high-quality pictures and extensive descriptions is available on the website.
– Stable Economy and Developed Infrastructure
The state has high-quality education and health care, and the cost of living is average. You will never get bored in Palm Beach. Multiple recreational opportunities and cultural events make people feel active and lively all the time.
– Tolerant Attitude of Local Residents To Foreigners
There are no difficulties with adaptation when moving. However, the knowledge of the English level will never be unnecessary and superfluous either.
Real Estate In Palm Beach As A Sound Investment
As an investment, buying a home in the state is just as beneficial:
– Value Capitalization
Apartments are located in the resort area that will be always appreciated by tourists. The constant increase in prices allows not only to rent a home out for the high cost but to resell it in the future and get a significant return.
– High Liquidity
Demand for housing stock is stably high. Therefore, if there is a desire to sell the apartment, a buyer will be found quickly.
–  A wide range of Objects
It is possible to choose an option for every level of budget. There are both compact and affordable studio apartments, and luxury villas priced at several million dollars.
–
High Profitability
The annual rate when renting housing ranges from 6.5 to 10%. It greatly depends on the location, design, number of amenities, and footage of an object.
The Takeaways
Information found on various web sources or subjective opinions of unknown people creates a huge number of misconceptions and untruthful facts about real estate in Palm Beach in Florida.
No doubt, it is impossible to check every fact, therefore a comparative approach is a significant helper. In case, you cannot find out the truth or you are lost in the abundance of different thoughts, it is advisable to ask a professional real estate agent.
Florida. Real estate presents a collection of sparkling objects from reliable real estate agencies. Open the page, select a suitable housing unit, and contact a specialist. Do not delay this opportunity. Sound investment may be done at any minute.