Who is a Construction Manager? A construction manager is the one who oversees and supervises a construction process and progress from start-up until the project is finished.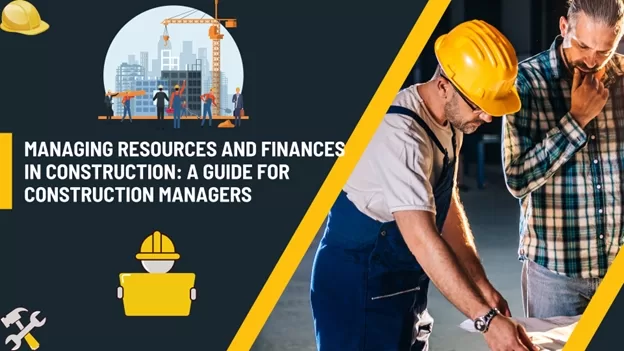 Construction managers are professional individuals who usually work closely with other professionals such as engineers, architects, and contractors among others to ensure that a particular project is to be finished on time and within the budget set forth within the construction management.
What is a Construction Management Degree?
Construction management degrees are post-secondary technical training programs that prepare college students to coordinate construction projects as contractors.
Construction management majors combine business and engineering courses. CM programs develop the leadership skills necessary for supervising crews that construct homes, malls, bridges, and other infrastructure from architectural drawings.
How Long Does the Course Usually Take?
Finishing a degree in construction management course usually takes around four (4) years and if the student decides to proceed to a master's degree normally takes another two(2) years.
---
Read Also:
---
Top 4 Best Schools for Construction Management Degree in Florida
Everglades University is located in Boca Raton, a private non-profit university and the acceptance rate is usually at 73%.
Santa Fe College is located in Gainsville, Florida and the school is a public university.
Seminole State College of Florida is a public school based in Sanford, Florida.
State of Florida-Manatee-Sarasota is a public school based in Bradenton, Florida.
These 4 schools listed above are among the top schools for construction management degree Florida. These schools differ however as to the rates of tuition and acceptance rates. Meanwhile, a student has a choice to choose whether to go to a private or a public school depending on the resources available and other factors such as proximity and availability.
Yes, a degree in construction management is available online. Online construction management courses are offered with a flexible option of learning fitted to adults who are working during the day.
What are the Responsibilities of a Construction Manager?
A construction manager oversees all the logistical construction of the project. The construction manager's main duties are as follows:
Create a work schedule for the team.
Conduct site visits.
Report to the senior manager on project progress
The delegate works with colleagues within the team.
Set targets, objectives, and responsibilities for a supervised staff.
Set budget.
Conduct site visits to inspect work, and check the durability of materials.
Check if the staff is following proper health protocols.
Deal contracts and mitigate if issues will arise.
Ensure to deliver high-quality work within the given contract time frame.
What are the Benefits of Obtaining a Bachelor's Degree in Construction Management for a Career in the Construction Industry?
According to law.com, construction management is vital to large-scale projects. Large-scale projects have more potential for problems that significantly delay the project and cost of money taking into consideration its size as a factor.
The construction manager oversees each design with utmost care and foresees possibilities that will be encountered. The latter also foresees the estimated budget and schedule within the given timetable. Attaining a bachelor's degree increases employment opportunities in the construction industry, including positions in project management, site supervision, cost estimation, and scheduling.
Construction managers, due to their advanced knowledge and expertise in the construction field and educational qualifications, are given a relatively higher salary as compared to those who do not have a degree. Furthermore, a bachelor's degree program provides for various beneficial construction aspects such as techniques, project development, and more so sustainability providing additional knowledge to be contributed to the industry.
Lastly, many bachelor's degree programs in Construction Management include internships and cooperative education opportunities that provide students with practical experience in the field. Attending a bachelor's degree program in Construction Management enables students to connect with industry professionals and develop a professional network that is beneficial for future employment opportunities or collaborations.
What are the advantages and disadvantages of pursuing an online construction degree compared to a traditional on-campus degree program? There are several pros and cons to consider in deciding between an online construction degree and a traditional on-campus degree. Listed are the most important considerations:
Advantages of pursuing an online degree in construction:
Online degree programs offer greater scheduling flexibility, allowing students to coordinate their education with work and other obligations.
Online programs are typically less expensive than traditional on-campus programs due to reduced tuition fees and the absence of expenses such as commuting and housing.
Self-paced learning: Online programs permit students to learn at their own tempo, which can be advantageous for those who require additional time to grasp concepts.
Access to technology: Online programs frequently employ cutting-edge technology, allowing students to study with contemporary tools and software.
The disadvantage of pursuing an online degree in construction:
Online programs may provide less interaction with instructors and peers, making it more difficult to ask inquiries and collaborate on projects.
Lack of practical experience: Online programs may not offer as many opportunities for practical experience as on-campus programs, which can be disadvantageous for construction-related fields that require practical skills.
Time management: Online programs require students to have self-discipline and effectively manage their time, which can be difficult for students who struggle with procrastination or time management.
As compared to on-campus programs, online programs provide fewer opportunities to network with other students and industry professionals due to the fact that there is no actual face-to-face interaction among students.
In sum, pursuing an online construction degree is a good option for those who value flexibility and affordability, but it may not be the best option for those who prefer a more interactive learning environment or who require more hands-on experience.
Conclusion:
Managing resources and finances is essential to the success of any construction project, and construction managers play a major role in ensuring that these resources are managed effectively.
Budgeting, cost control, scheduling, and procurement, the guide for construction managers offers valuable insights and strategies for managing resources and finances in the construction industry. With the current world economic climate, managing resources and finances in construction has become even more important than ever.