If you are stressed out with multiple debts, you might be on the lookout for some arrangement to bail you out.
A debt consolidation loan can work out perfectly for you under these conditions.
Rather than handling multiple debt accounts every month, you can mitigate your stress by consolidating all these obligations with a comprehensive payment.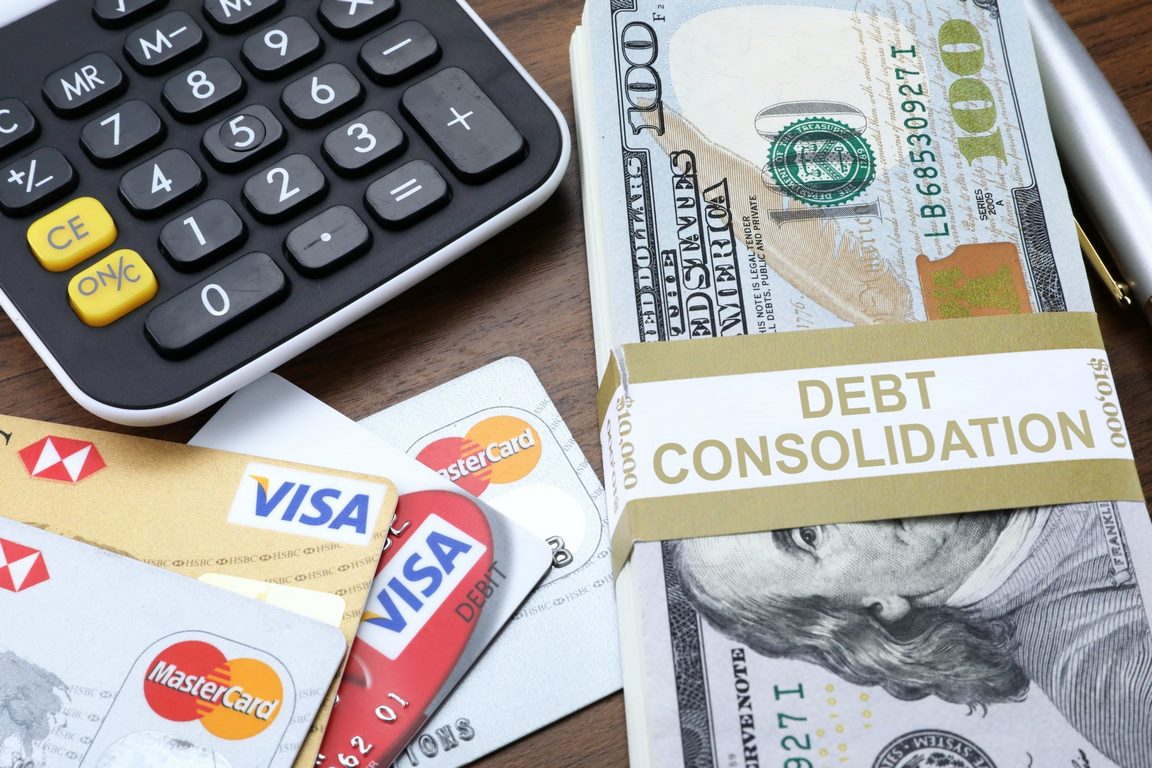 Debt consolidation refers to a process through which you can obtain a fixed-interest loan at lower rates, rather than dealing with multiple payments each month.
It's painstaking to remember too many due dates while shelling out high rates of interest for each of these accounts.
Of course, you need to choose the right debt consolidation, loan provider. Established creditors such as Alpine Credits can help you with debt consolidation loans at reasonable interest rates.
What is a Debt Consolidation Loan?
Simply defined, debt consolidation refers to a financial solution, where you get several high-interest loans rolled into a single one with lower rates of interest.
In case you are stressed out while managing several EMI dates and interest rates, a debt consolidation loan can come to your rescue.
The concept of debt consolidation refers to the idea of paying lower interest rates or getting rid of high-interest debt faster than the initial tenure.
Particularly, it's troubling for an individual to deal with too many loans, including credit cards, student loans, car payments, medical bills, and mortgages.
However, when you obtain a debt consolidation loan, you would enjoy mental peace. At the end of the month, you would have a single payment to make at a flat rate.
How Does a Debt Consolidation Loan Work?
Applying for a debt consolidation loan can help you unsaddle yourself significantly from your financial burdens.
Once you roll every loan into a single liability, you need to keep paying the new debt for the specified period, till you pay it off completely.
Consumers take debt consolidation loans of a larger amount, using which they pay off several small debts.
As a direct benefit, they can save significantly on the interest rate and finance cost.
After all, it is easy to maintain your finances, knowing that you have a single payment to make on a specific date at a flat interest rate.
Most individuals apply for debt consolidation loans through credit unions, banks, and credit card companies.
Particularly, if your credit score looks healthy, you have good odds to get one of these loans sanctioned.
However, if these authorities turn you down, you can try out private lenders and mortgage companies.
---
Read Also:
---
How Can You Get Out of the Debt Cycle with a Debt Consolidation Loan?
Here are some of the most common ways in which you can get out of the debt cycle with a debt consolidation loan.
Catching Up with Your Overdues
Your problems can start compounding once you fall behind the due dates. With a debt consolidation loan, you can settle your overdue.
Unpaid bills can mess up your credit score. Besides, having multiple loan accounts can also lead to a dip in your credit score.
With a debt consolidation loan, you can settle multiple bills at a time, including your energy bills, city taxes, internet, and phone bills, etc.
Dodge the Payday Loan Cycle
In case you are a retired professional, you might have taken a payday loan to cover unforeseen bills.
However, these loans often tend to spiral out of your hand, leading to fast-growing debts.
With a debt consolidation loan, you can resolve these high-interest loans. In the process, you can dodge the debt cycle.
Paying New Debt on Credit Card
With lucrative deals available on online portals, chances of landing up with new credit card debts are high.
The interest rates for loans on credit cards can be more than 20%. Therefore, it would be logical to settle these loans with a consolidated amount and save on your interest.
Besides, you would have better payoff terms once you transfer the credit card balances to the consolidated loan.
Get Rid of Lines of Credit and Loans with High Interest
The interest rates for unsecured and personal loans, as well as lines of credit, are often high.
Besides, you need to pay off these loans within a short time span. This makes it difficult to cover up your monthly expenses.
With a consolidated loan, you would have a longer period to pay off these loans, along with a low rate of interest. Besides, you would have more income at your disposal.
How Can You Apply for Debt Consolidation Loan?
Obtaining an unsecured personal loan for debt consolidation is easy.
On average, the entire process from application to funding disbursement takes around seven working days. Here's how you can apply for one of these loans.
Reach out to the creditor and fill out the qualification application online or in person.
The creditor will inform you about the term, rate of interest, and eligible amount.
Once you agree with the terms and conditions, the creditor would verify your credit information and identity.
The creditor would make payments to your existing lenders directly, which indicates that the loan would appear as a transferred debt, not a new debt.
Endnote
It's frustrating to find your liabilities rising every month, with diminishing credit scores.
If you realize that you are gradually getting into the debt cycle, it makes sense to get a debt consolidation loan.
This is an effective mechanism to get out of mounting debt. If you are ready to make a single monthly payment and remain committed to the date, you should go for a debt consolidation loan.
Most importantly, you would be saving money thanks to lower rates of interest.
Besides, when you maintain one loan account, you would have a better credit score. Considering all these aspects, it would be a logical move to approach a creditor for a debt consolidation loan.