Whether you're buying a property to rent out or live in, you'll want to close the deal as soon as you find the right one.
There's no telling when it'll be out of the market, so you need to act fast.
But rushing into the purchase isn't good either. While properties for sale in Dubai have a quick turnaround because of the city's booming real estate market, you still need to research and consider several factors before signing on the dotted line.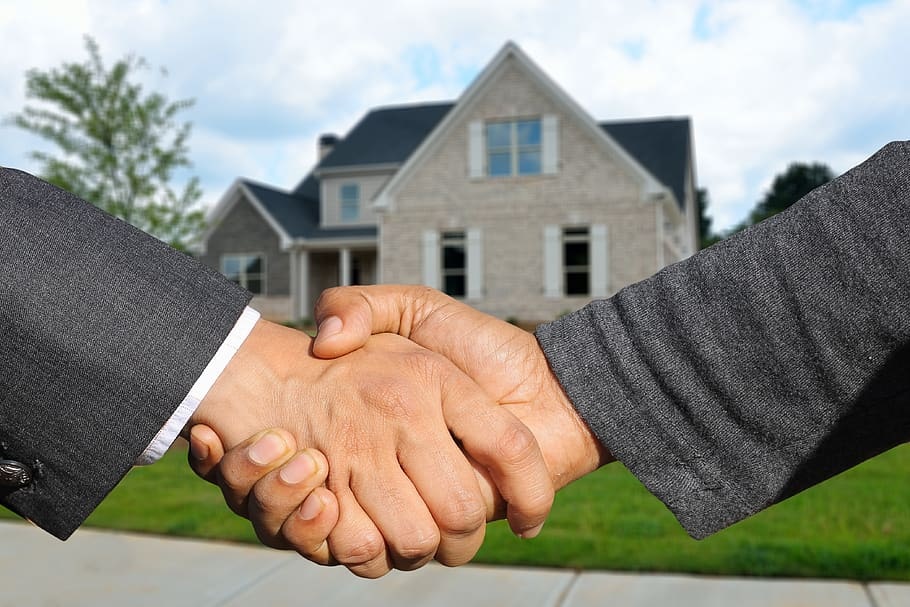 Buying a home requires serious thought and planning. To begin, below are seven financial factors you must think about prior to a property purchase:
1. Your Budget
For first-time home buyers, it's essential to start by creating a budget. This should include not just the amount of money you're able to invest, including the down payment, but also an estimate of all the costs associated with the home-buying process.
To get a better idea of what these costs may be, it's a good idea to reach out to friends or family members who have gone through the process before. However, it's important to keep in mind that many first-time home buyers often end up spending more than they initially planned.
Downpayment assistance programs may be available in your area, so it's a good idea to research and see if you're eligible for any financial help. These programs can provide financial assistance for the down payment, making it easier for first-time home buyers to make the leap into homeownership.
This is an indicator that it's better to overestimate the costs when preparing a budget.
Also, avoid saying (or even thinking) of a budget range. This can go up gradually until it goes beyond the amount you initially planned for.
You may also hear the phrases "expect to pay" or "the mortgage should be about" when talking to financiers.
Don't just shrug it off. Instead, get rid of uncertainties and ask for real numbers.
From there, you can already create a realistic debt-to-income ratio that will offer you a clearer view of how much you'll need to pay for your property without it affecting your daily living budget.
2. Interest Rates
When you're purchasing apartments for sale in Dubai on a mortgage, you should also take into account the interest rates you'll be paying.
Interests are added to the actual price of the property when you take out a loan for the purchase, so you'll have to find one with the lowest possible rate.
The key is to shop around. Avoid closing the deal with the first lender that offers you a quote.
Talk to the financial institution handling your savings as they might offer you a more competitive rate since you're already part of their clientele.
Also, don't shrug off small community banks, online lenders, and credit unions.
The more options you have, the better your chances of finding a reasonable rate.
---
Read Also:
---
3. Property Valuation
Although property valuation may not be immediately important if you're buying a house to live in, it is quite crucial when you're in it for the investment. This is vital for:
Investment analysis
Insurance
Taxation
Listing price
When determining the property value, you can perform three different approaches, namely:
Sales Comparison Approach
This entails taking note of characteristics of similar properties and comparing them with each other. This is the most common approach used for old and new properties.
Cost Approach
As the name implies, this comparison is all about knowing the costs of the land and construction for each property, minus the expected depreciation. This is most suitable for new construction.
Income Approach
This determines the buyer-property match based on the expected revenue, which is most suitable for rental or investment properties.
4. Mortgage Application and Closing Costs
Like other things that people buy and sell, you also need to consider other costs during a home purchase transaction. Apart from the price of the house, that is.
First, you'll need to determine the mortgage application fee for your loan application.
This varies depending on several factors, but it is significant enough to impact your budget.
Next is a home inspection. This is essential, especially if you're buying to move immediately.
Separate from the home appraisal that sets the value of the property, this inspection will protect you from any underlying issues with the house and save you from paying more for repairs.
Finally, you would also need to shoulder most (if not all) of the closing expenses, like the title deed, transfer, and legal fees.
The entire endeavor will require you to transact with plenty of government and private entities, so you might also need to hire expert help. Add those on top of the rate of the mortgage closing.
5. Unexpected Costs
You're probably thinking: "If it's unexpected, how could I possibly account for it?"
These miscellaneous costs usually come around the final stages of negotiations or the property purchase.
Although not included in the listings, these expenses may be necessary for the process to move forward.
Setting aside a certain amount should be able to lessen the burden of these unplanned expenses.
Of course, you can always ask people you know who have tried similar transactions about the payments they had to make but weren't expecting to decide on an amount.
6. Move-In Readiness
While this may not seem like a financial factor from the get-go, the property's move-in readiness may also affect your financial burden if it is unchecked before the deal is closed.
Dangerous structural issues, for instance, need to be repaired at the seller's cost before you take over the property.
And you can only determine if this is necessary if a home inspection is performed before the purchase is finalized.
Aside from this, move-in readiness can also refer to how prepared you are in transferring to the residence.
For example, timing the closing of a home sale with the end of a lease can make for a cost-efficient and convenient setup.
7. Utilities and Other Living Costs
It's never too early to consider how much you're going to spend monthly on your utilities and day-to-day living in an apartment or house. In fact, it should be considered a major factor when buying a property.
Electricity, water, Internet, and other utility rates can vary from one place to another. Although it can change depending on the tenant's or homeowner's lifestyle, it would help to know the average costs beforehand so you can plan your budget accordingly.
To do this, you can ask how much the previous owner was paying prior to selling. You can also talk to the neighbors about it, especially if the property you're planning to buy is newly constructed.
Besides utilities, you should also research other living expenses in the area, such as:
Homeowner's association membership fees
Upkeep and administration costs
Money Matters
Financial matters from cash flow and property value to the potential costs of living are vital factors in a property purchase.
Consider all the ones listed here when shopping around for a property and make sure you make the most of the home-buying experience.