As the global population continues to age, there is an increasing need for solutions that support independent living for older adults.
One such solution is the installation of stairlifts in homes.
Stairlifts are mechanical devices that allow individuals with mobility issues to easily navigate stairs, providing them with the freedom to move around their homes safely and independently.
Visit HarmonyHomeMedical.com to locate the best installers of stairlifts, which offer a quick and simple, affordable solution.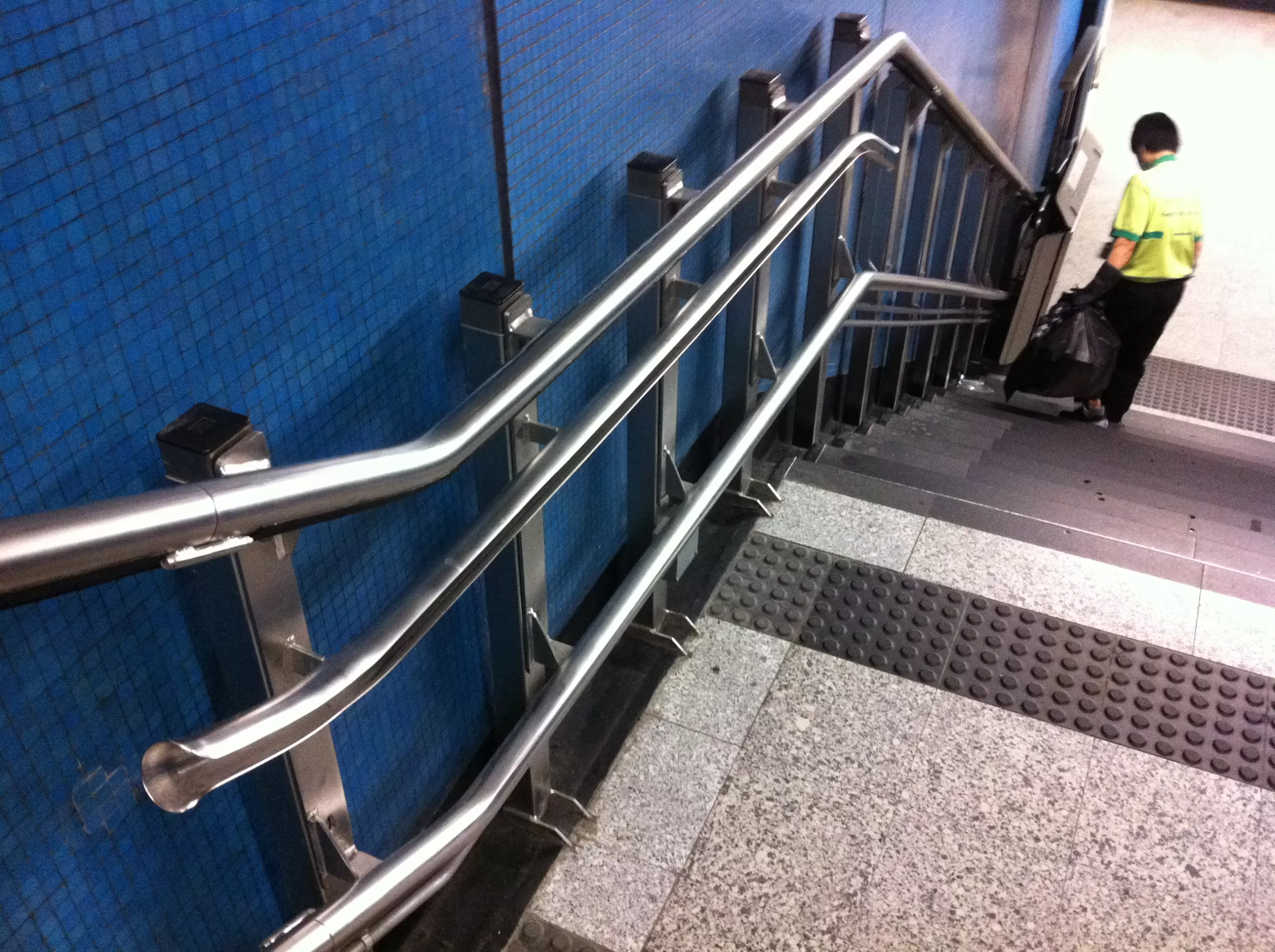 The user simply sits on the lift and glides up and down the stairs. These stairlifts are equipped with seatbelts, footrests, and sensors that make sure the user is seated safely before the chair moves.
In this article, we will explore the benefits of stairlifts for enhancing independence for older adults who choose to age in place.
The Importance of Aging in Place
Aging in place refers to the ability of older adults to live in the residence of their choice for as long as possible while maintaining their independence and quality of life.
It is a concept that has gained significant attention in recent years, as research has shown that older adults who age in place tend to have better physical and mental health outcomes compared to those who move into institutional care settings.
The Role of Stairlifts
One of the major challenges that older adults face when it comes to aging in place is navigating stairs.
Staircases can be particularly hazardous for individuals with mobility issues, as they increase the risk of falls and injuries.
This is where stairlifts come in.
These devices are designed to transport individuals up and down stairs, providing a safe and convenient means of accessing different levels of their homes.
Stairlifts are assistive devices that are installed on staircases, allowing older adults with mobility limitations to safely and comfortably navigate the stairs.
They consist of a chair or platform that is attached to a rail system along the staircase.
The user simply sits on the chair or platform, fastens a seatbelt if necessary, and operates the controls to move up or down the stairs.
The benefits of stairlifts for older adults are numerous.
Firstly, they greatly reduce the risk of falls and injuries that can occur when attempting to climb stairs independently.
This is particularly important for individuals with conditions such as arthritis, balance issues, or muscle weakness.
---
Read Also :
---
Stairlifts also provide a sense of independence and autonomy for older adults.
By being able to easily access different levels of their homes, they can continue to live in their familiar and comfortable environment without having to rely on others for assistance.
Benefits of Stairlifts
Stairlifts offer a wide range of benefits for older adults who choose to age in place. Here are some of the key advantages:
Increased Mobility:
Stairlifts provide a safe and convenient way for older adults to navigate the stairs in their homes.
This can greatly improve their mobility and independence, allowing them to access all areas of their house without the risk of falling or straining themselves.
Safety:
Stairlifts are equipped with various safety features such as seatbelts, armrests, and footrests, ensuring that older adults are secure and stable while using the lift.
This eliminates the potential dangers associated with climbing stairs, reducing the risk of accidents and injuries.
Convenience:
With a stairlift, older adults no longer have to struggle or rely on others to help them navigate the stairs.
They can easily and comfortably move between different levels of their home, saving them time and energy.
Mental Well-being:
Being able to remain in their own homes and maintain their independence can have a positive impact on the mental well-being of older adults.
Stairlifts allow them to continue living in a familiar and comfortable environment, surrounded by their belongings and memories.
Cost-effective:
Installing a stairlift is often a more affordable alternative to moving to a new home or remodeling the existing one to accommodate a bedroom on the ground floor.
Stairlifts require minimal modifications to the home and are a cost-effective solution for older adults who want to age in place.
Customization:
Stairlifts can be customized to meet the specific needs and preferences of each individual. Whether it's a straight staircase or one with curves and landings, there are stairlift models available to fit any type of staircase, ensuring a perfect fit for the user.
Peace of Mind:
For both older adults and their loved ones, having a stairlift provides peace of mind. Knowing that there is a safe and reliable option for navigating the stairs reduces worry and stress for everyone involved.
Overall, stairlifts offer numerous benefits for older adults who wish to age in place.
They promote independence, safety, and convenience, allowing individuals to maintain their quality of life and stay in the homes they love for longer.
Conclusion
In conclusion, stairlifts play a crucial role in enhancing independence for older adults who choose to age in place.
By providing a safe and reliable means of navigating stairs, stairlifts promote safety, independence, and convenience.
They allow older adults to continue using all areas of their homes without limitations, reducing the risk of falls and injuries.
With their customization options, ease of use, and cost-effectiveness, stairlifts are an excellent solution for supporting aging in place and improving the overall quality of life for older adults.