Buying a spacious townhouse and a good location is not an easy task. Everyone dreams of it, but rare people own a suitable one under their budget.
The main problem that 70% of people face is their low budget and high rates of property in areas with a good lifestyle. Foreclosed homes are more than a hope for people hunting for a better deal for their townhouse.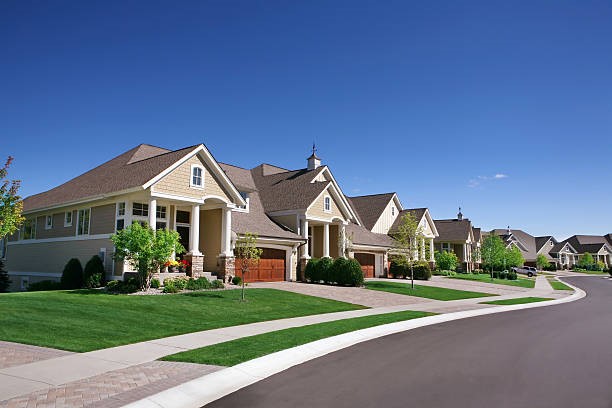 A house in well-maintained condition, in a fine location, and at a low price is just like a dream comes true. Who doesn't want to get this opportunity?
Be aware as some risks are also associated with many benefits of buying a townhouse foreclosed home. This article will explain all relevant aspects to making your buying more clear and convenient.
What Do You Mean by Foreclosed Homes?
Foreclosed house is an asset undertaken by the lender through a legal process. Some examples may help for ease of understanding.
When a person mortgages his house with a bank or any other institution for some financial purpose, he signs a bond. Under which if he does not know by paying the amount on time, then the lender has full right to hold or auction it.
A fixed period is set for the payment. Not only this, when a person buys or builds a house by taking a loan from the bank and is unable to pay the installments, the bank also declares that the property is foreclosed.
Distressed houses are mostly found in good condition. And this work becomes available to the buyers at cost.
This is the reason that nowadays the interest of people is increasing in the purchase of foreclosed homes.
Some real estate agencies understood the need of people looking for better living areas and good townhouses at less prices.
When the owner fails to pay against the mortgaged property, he needs to sell it at any cost under a time limit. Commercial distressed properties are the first preference of townhouse buyers these days.
---
Read Also:
---
Distressed homeowners prefer to sell out the house before the risk of foreclosure. That directly benefits the buyers.
This short sale opportunity is the best for everyone who is looking for a better deal. But the main thing that matters is a person needs to be smart to tackle all terms and conditions effectively for future safety.
Although foreclosed homes are a better option to buy the best living under less investment, some risks are also associated with it. That is the reason why the interference of real estate experts in distressed homes becomes so important.
Why Choose Townhouse Foreclosed Homes for Affordable and Living a Good Life?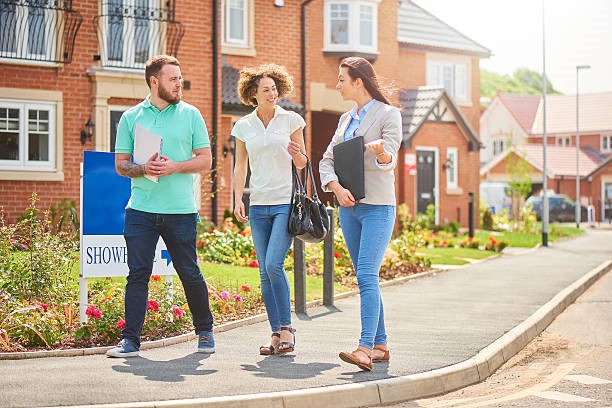 Every coin has two sides. The first is positive, which means full of advantages and the second one is negative with pitfalls. But without taking risks you cannot enjoy the happiness of success.
Reputed real estate agents will work well to reduce the risk factors due to foreclosure.
This way you can avail a good townhouse deal at low prices. Below are some advantages of choosing townhouse foreclosed homes for an affordable and good life.
1. Bargaining Advantage
Many terms can help you with better bargaining opportunities. If the seller has some time duration to pay his loan amount, you can pitch him better.
He is in a hurry, and you are getting an opportunity. Tell him for repair works and also bargain for sale price. Use the mortgage condition as your shield and keep discussing this topic.
This topic will show the need of the seller or lender, not yours. This deal can give you a chance to buy a townhouse at a cheaper cost than the actual value at which the seller bought it. Isn't it a good opportunity for you?
2. Lease-Purchase-Agreement
The next advantage is also very attractive. You, as a buyer can even take the help of a lease agreement. An open discussion on this matter can bring a better solution.
That is why I pitch on discussing this topic again and again. You can get a settlement to pay according to the agreement with increased time duration. This way, a townhouse will become much more affordable for you.
3. Quick-History Approach
The lender or seller can not hide the mortgage condition. He will have to show you the proper house conditions, buying, and mortgage history.
In this condition, you again stay on the better side. You save your efforts in managing the proper investigation, searches, and more. A detailed history automatically comes to you.
If you are already taking the help of a real estate agency then tier agents will explain all about the property's history and condition.
4. Affordable Rates for Better Lifestyle Areas
This is a fact that banks always allow loans for good locations. There are many other terms and conditions that banks enquire about at the time of giving loans.
So definitely you will get a townhouse in a good living area. One more benefit is that a person with a good salary or income is eligible to get a loan.
So a financially strong person will never attempt to make or buy a poorly structured house. So this deal will also provide you with a lifelong asset with minor repair works.
Conclusion
Country records, local news sources, and real estate agencies can help you in finding the best-foreclosed homes.
Make sure you are prepared to tackle some unwanted situations such as long procedures, the flexible mood of the seller, and cash payments.
If you are confident about any future or present situation then you must go for this opportunity.