Decorations can make your house look stunning and inviting- there is no question about it.
However, it can also have a significant impact on your budget. To make your home look like those seen in magazines means investing in high-end items. However, that's not necessary!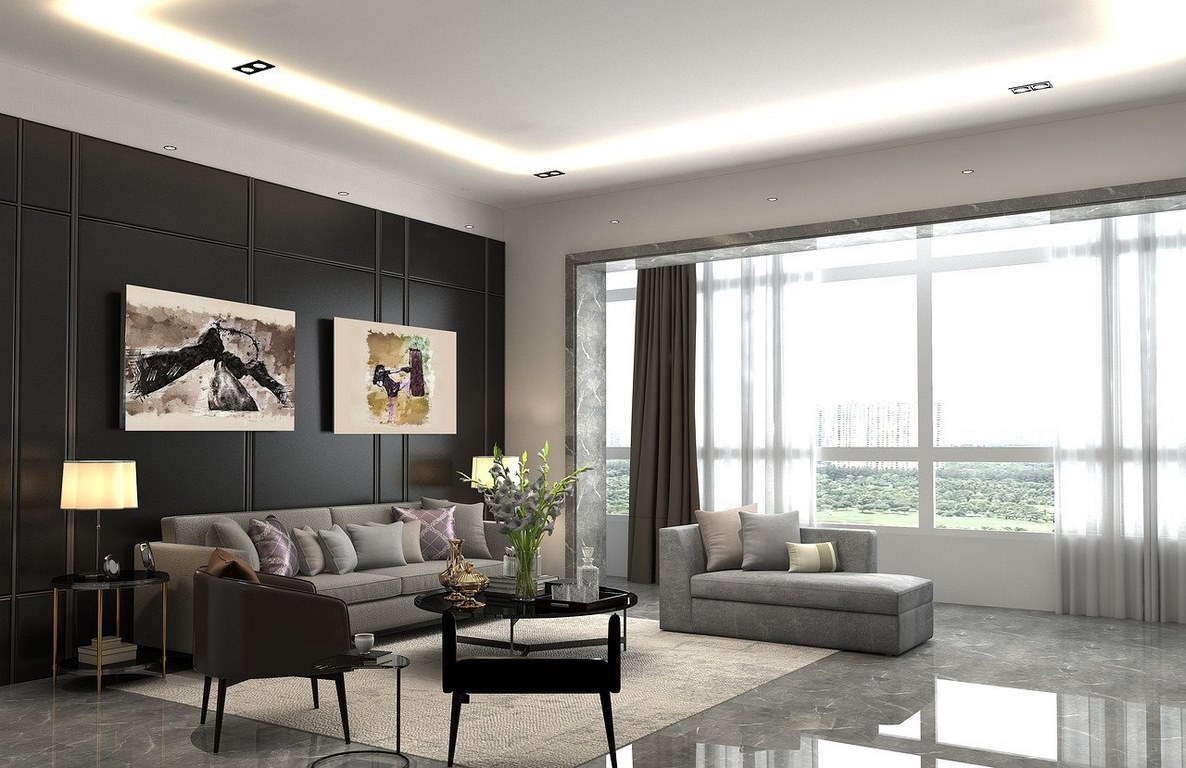 Understand that your aim is to make your property look high-end and luxurious. Fortunately, you can achieve this aim without blowing your set budget.
The rule of thumb is to invest smart and not a lot. Having said that, let's learn about some decorating ideas that you can try to make your living space look luxe!
Upholstery fabrics provide color and texture and transform the way your furniture looks and feels. For a touch of softness, try cotton or linen. For that luxurious look, there's always velvet. With a proper match of color and pattern choice, you can accomplish the posh look that fits your interior. There are already designer upholstery fabrics online, making it convenient to browse fabrics anytime, anywhere.
Add Decorative Molding for a Sophisticated Look
Adding decorative molding is one of the affordable ways to make your living space look beautiful and sophisticated. Molding helps in adding a professional touch to the home decor. And it also works perfectly with the minimal design concept.
You can take professional help or learn to do it yourself. Either way, it will not burden your pockets. Also, if you match the molding color with the walls, it will look more elegant.
---
Read Also:
---
Use Rugs to Add a Cozy Feel to Your Living Room
Rugs are a sure-fire way to make your space look cozy. Plus, it also adds textures and colors to the room, creating an inviting aura.
They are also available in different sizes and styles to match your current theme. Plus, these work great for both the seasons, i.e., Summer and Winter.
In fact, if you are residing in a country where it's summer right now, such as Australia, you can still use this decoration idea. Because rugs will help hold hot air out while retaining the cool air inside the house. Thus, the room will have a comfortable temperature.
Tip: To find an affordable rug near you, try searching online. You can use keywords or terms like rugs online Australia or rugs online near me. It will help you find the best quality yet affordable rugs for home decor.
Display Antique Items to Add a Touch of Luxury
Another way to add luxurious appeal to your house and room is by using antique or vintage items. You can find them easily at nearby thrift stores. Or you can also search through the old items stored in your house.
Nevertheless, do not go all out with antique elements. Instead, use one or two pieces only to grab the guest's attention. Also, as you'll be using fewer items, you have the option to get large-scale accessories.
For instance, if you use a mirror with metal framing. You can use a big mirror, instead of a small one. It will help cover a large portion of the wall, eventually making your place look bigger and beautiful.
Likewise, you can use an old flower vase and add fresh flowers to it to make your place look serene and pleasing.
Wrapping it All Up!
These tips will ensure that your space looks aesthetically pleasing without you having to spend a fortune. Just pay attention to the light, spacing, and comfort. The rest will automatically make your place luxurious.