Loft conversions are one of the most popular home improvement types in London. It's no surprise, they add space where space is at a premium, perhaps the most of any location in the UK.
Additionally, with one in five Londoners being without a garden, they open up the opportunity to maximise property space where the footprint of the house prevents that from happening in terms of a traditional outwards extension.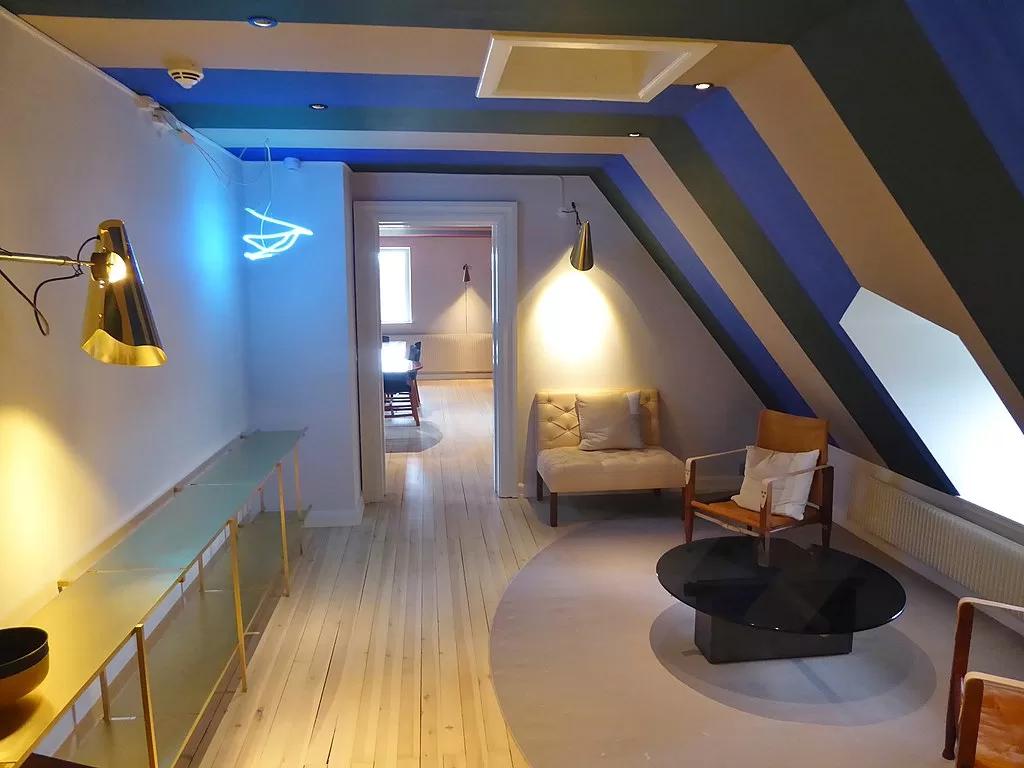 Even with a garden, considering that any outdoor space in London is so highly valued, most people don't want to build into theirs, making a loft conversion a great way to create more space even when a beautiful green outdoor area is available.
Of course, despite all the positives of loft conversions, they are not just a small investment, and not something to be planned on a whim. In fact, they're quite a large investment in the grand scheme of things. Even for families who have a good financial position, the upfront cost of a loft conversion is no small change.
Based on average costs taken from several comparison sites, a loft conversion can be anything from £15,000 pounds to £75,000 pounds or more.
Several media sources have also reported on the fact that loft conversions are increasing in price for many different reasons, including a bottleneck with construction post-pandemic, Brexit meaning less transport is available for materials to get from A to B, and an overall increase in the cost of materials. Inflation also naturally plays a part.
With all of those considerations in mind, and with the awareness of such a substantial cost for this type of home improvement, savvy homeowners have to consider whether or not the payout is going to be worth it. Is a loft conversion in London an investment that brings a worthwhile return?
The Financial Return Of A Loft Conversion In London
The average value of a house in London is about £520,000 pounds, and the average trade up value of an extra room in London is about £80,000 pounds. The trend is upward, too, even when you consider the potential housing slump predicted over the next few years.
In 1995 the average detached property was worth around £250,000 pounds in London, and in 2022 that same property would be worth £1.5 million. A terrace was worth around £110,000 pounds in London in 1995, and as of 2022 would be worth nearly £1 million.
Add to that the value of not losing an inch of a highly valued outdoor space (if you are lucky enough to have a garden), and it starts to become apparent how quickly even the most substantial loft conversion costs can make financial sense when you only consider resale value.
---
Read Also :
---
There are also some pretty chunky financial returns to be made from a loft conversion that is not related to its resale value. One is the Airbnb value, which does have some restrictions in certain parts of London.
In Greater London you cannot rent your house/ part of your house out on Airbnb for longer than 90 days in a year. However, with nights in London costing a minimum of around £50 pounds on Airbnb, and 'sky is the limit prices for more luxurious places, or places in a great location, that 90 days could see you making a phenomenal return from your conversion.
This is especially handy for a self-sufficient loft conversion, which is more inviting to an Airbnb guest. Loft conversions can contain ensuites, wet rooms, kitchenettes or full kitchens and even stunning roll-top baths and balcony space.
Of course, loft conversions can also see above the treeline and might even open up valuable views of certain landmarks. Just a glimpse of somewhere like St Paul's Cathedral or The London Eye can further boost your loft conversion Airbnb value.
Some London homeowners may also consider a long-term rental scenario for their loft conversion space. The average rent in Zones 1-2 is about £850 pounds per month for one room in a shared property.
The Rent A Room scheme also allows homeowners to make up to £7,500 tax-free by renting out a spare room in their home. So if you don't fancy the intense Airbnb rental route, a long-term rental could be a really great way to get a return on your loft conversion investment without selling the house.
The Functional Value Of A Loft Conversion
It's not all financial when it comes to the cost of a loft conversion and the returns that you get. A loft conversion comes with some exceptional functional returns that can be more than worth the financial investment long term. It is a converted space that has almost endless uses. You can use a loft conversion as a:
Guest room
Playroom
Snug
Movie room
Home gym
Creative space
Working-From-Home space/ home office
Nursery
Teenager bedroom/ hangout space
Dressing space/ walk-in wardrobe
A loft conversion is an endlessly useful, beautiful extra space that can greatly enhance your quality of life in London. For many people that extra space to spread out and expand the place that they love the most is worth its weight in gold.
Why Not Enquire About A Loft Conversion Today?
Why not find out about how much a loft conversion would cost by contacting a professional loft conversion company? They can give you a personalised quote based on the many factors that contribute to the price of your conversion.
It could be much less than you expected, but whatever the cost is, having a detailed and accurate quote gives you all the information you need to make an informed decision so that you can take that important next step with your eyes open.
Who knows, maybe a loft conversion could be the smart and forward-thinking way you enhance the financial and functional value of your London home this year.